"Petzl's mission is to create innovative tools and services that allow men and women to progress, position, and protect themselves in vertical environments, as well as to light their way in the dark. This drive manifests itself in our never-ending search to find the best solutions for user needs in the spheres of performance, ergonomics, comfort, and reliability. Beyond the product itself, the demands, commitment, and willingness of users to face risks in the field are what guide our approach to supporting them in their pursuit of the inaccessible. From preparation to realisation."
Paul Petzl
Petzl has been distributed in Australia for many decades by Spelean Pty Ltd, one of Australia's most professional and longest operating wholesalers in the outdoor recreation and height safety industries. Petzl products are available in Australia at a range of Specialised Outdoor retailers and technical Height Safety & Training retailers.
Petzl Australia is the Official Head Torch Supplier to Ultra-Trail Australia 2019.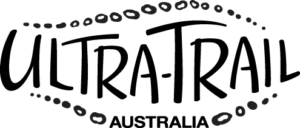 Petzl Australia is a major sponsor of Trails+ 2019 Series, Victoria's premier trail running company.